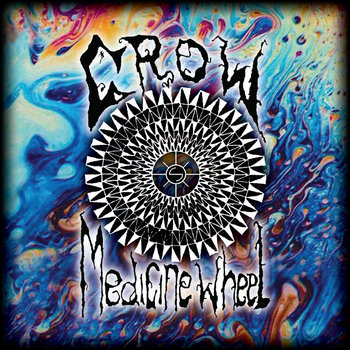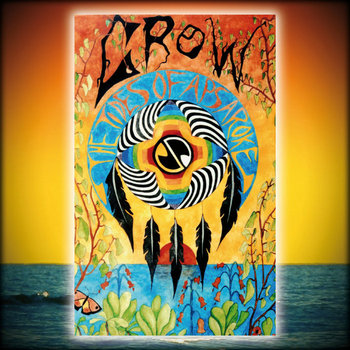 I'm probably going to make this my last post on here; I haven't posted in over 2 years, I just don't have the time or motivation to post regularly anymore. So I will leave this page with something very close to my heart.
Whitstable's Crow have been my favourite band since I first saw them at the tender impressionable age of 17 in 1993, and have inspired and informed pretty much everything I have done in the time since then, often to the point of blatant mimicry. Their music is a seamless blend of tribal space-rock with elements of raging punky thrash, executed with a dynamic that contrasts light and dark, heavy and mellow.
Their two albums have been constant mainstays of my listening throughout every twist and turn of the past 23 years, but it has always annoyed me that they were only ever released on cassette. As soon as I had the technology, I attempted to eradicate the tape noise, but with the usual limited results such endeavours produce. I always yearned to be able to hear the music freed from that eternal damning hiss.
So I recently took things into my own hands and tracked down the original DAT tapes of both albums. With the band's blessing I have lovingly remastered them and put them on BandCamp for download (all money goes to the band, not myself). There are plans for a limited run of physical CD copies, so keep an eye out for those.
Crow (UK) - "Medicine Wheel" (1992)
(remastered 2016)
1. Ayermandominar
2. Led Zep
3. Poppy Fields
4. Circles
5. E Mosh
6. NN1
7. Conditioning
Crow (UK) -- "The Tides of Apsaroke" (1993)
(remastered 2014)
1. Thunderbird
2. So Very Old
3. Mean Nothing, Say Nothing
4. Testosterone
5. What Do You Want?
6. Apsaroke
7. Sedation
8. No Reaction (Still)
9. Analyse, Synthesize
10. Trance
Fare thee well, friends.